2005: Master's degree in Sports Science at theUniversity of Milan.
Thesis: Training Methodology and Theory.
Title: Athletic and technical training on individual figure roller-skating
2006: starting of the PhD with a scholarship in "Exercise and sport science" at the University of Milan.
2009-2010: attending the third year of the PhD with a scholarship in "Physical Activity and Sport" at the Università degli Studi di Milano. Project developed: Evaluation of physiological characteristics for both elite and non-elite skaters. / Study of the optimal race pace on the different race distances (from 400m up to marathon). / Balance, performance and prevention on injuries.
2010: Ph.D degree in "Exercise and sport science" at University of Milan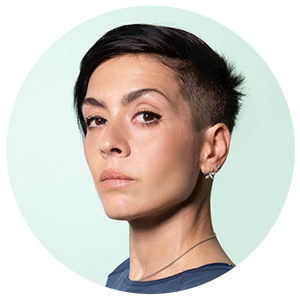 2014-2015: postdoctoral fellow at Università degli Studi of Brescia – Research Project of MIUR – Call Smart Cites and Communities and Social Innovation (Dec Dir n. 391/5 July 2012)
Title of research project: Smart Aging, platform of mobile services for the welfare and care of the elderly population-development of wearable sensors. Signal handling during physical activity and their integration 
Fields of specialization:
Strenght and conditioning training ( planning and periodization)
On and off ice performance test
On and off ice strenght and endurance training
Off ice lift training
Evaluation of physiological characteristics for both elite and non-elite skaters.
Balance training in ice skaters
Rotations  tecnique training in ice skaters
Lift and crossfit  training
Core stability training
Mobility and flexibility training
Collaboration Involvement on different research projects regarding the evaluation of the effects of both acute and  chronic physical exercise in the following fields (2012-2019): 
Functional evaluation of elite female figure-skaters.
Stretching and worsening of the muscle power.
Balance training and sport performance.
Respiratory muscles training under normoxia and under isocapnica hyperpnea conditions.
Evaluation of metabolic profile of athletes, healthy and metabolic syndrome affected individuals.
Analysis of physiological characteristics of different sports and of athletes with different technical levels .
Study of the metabolic and hormonal changes after extended sport activity
Study of the variation in genic expression after endurance training